Directory of web developers
Are you a web developer? If so, please submit your portfolio URL to be included in our directory. Are you a small business owner? Then contact one of our website developers today.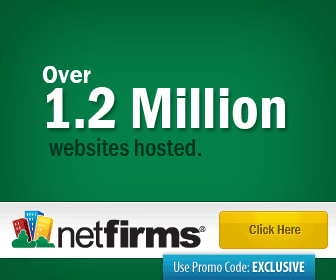 We recommend Netfirms for all your hosting needs.
Web Designers - USA
Sharp Tack Media - Portland, Oregon
Watermelon Web Works - Portland, OR
After 5 Web Design - Sanford, ME
Rosenberg Studios - Atlanta, GA
Ocean Web Design - Jacksonville, FL
Green Mellon Media - Marietta, GA
Pixel Lunch Design - Kansas City
Colorado Web Design - Fort Collins, CO
Air Tight Design - Atlanta, GA
Make it Loud - Gainesville, GA
Gravitate Design - NY, New York
The Web Squad - Las Vegas, Nevada
Scottsdale Website Design - Phoenix, Arizona
Carolina Web Pro - Burlington, NC
Maryland Web Designers - Baltimore, MD
White Mountain Web Arts - Hooksett, New Hampshire
Bella Web Design - Atlanta, GA
Vermont Design Works, Burlington, VT
Digital Eye - Wilmington, Delaware
Make Space Web Design - Louisville, Kentucky
Janice Boling - Blairsville, GA
Web Designers - International
Tracey Rickard - Stratford-upon-Avon, Warwickshire UK
Daksha Design - Chandigarh, India
Chennai Web Development - Chennai, India
Software Development - Dubai, India
Go-Gulf - Dubai, United Arab Emirates
Ogen Infosystem - New Delhi, India
Multicore Technologies- Ahmedabad, India
Personal Websites - Essex, England
Saisantosh Technologies - Hyderabad, India
Working Web Design - Australia
Tokyo Web Designs - Tokyo, Japan
Helge Sverre Web Developer - Bergen, Norway
Belize Internet Marketing - Belize
Popcorn Web Design - Stansted, Essex
Built by Buffalo - Brighton, UK
Web Pro - Tronto, Ontario, Canada
Mediaclan Italia - Rome, Italy
The Web Design Society celebrates originality, insists on good content, and craves eye-candy. For a professional website design, contact one of our web developers today.
© 2005-2017 by Janice Boling